KeyBank State Theatre | Cleveland, Ohio
Magical blue dresses, long blond braids, and happy snowman sidekicks are just a few of the things that followed the massive debut of one of the highest grossing animated movies of all time in 2013. But what we really loved the most was the pure sisterly love, and the valuable lesson for both children and adults to accept who we truly are to find our inner power. The Winter Wonderland story was not only deeply inspirational but extremely successful, so Disney decided to bring it to the live stage. Not only will we get to hear the legendary Let it Go live, but we get to be a part of our favourite tale as told by some of the most incredible artists, and see all this talent tell this amazing story of love. Buy your ticket today!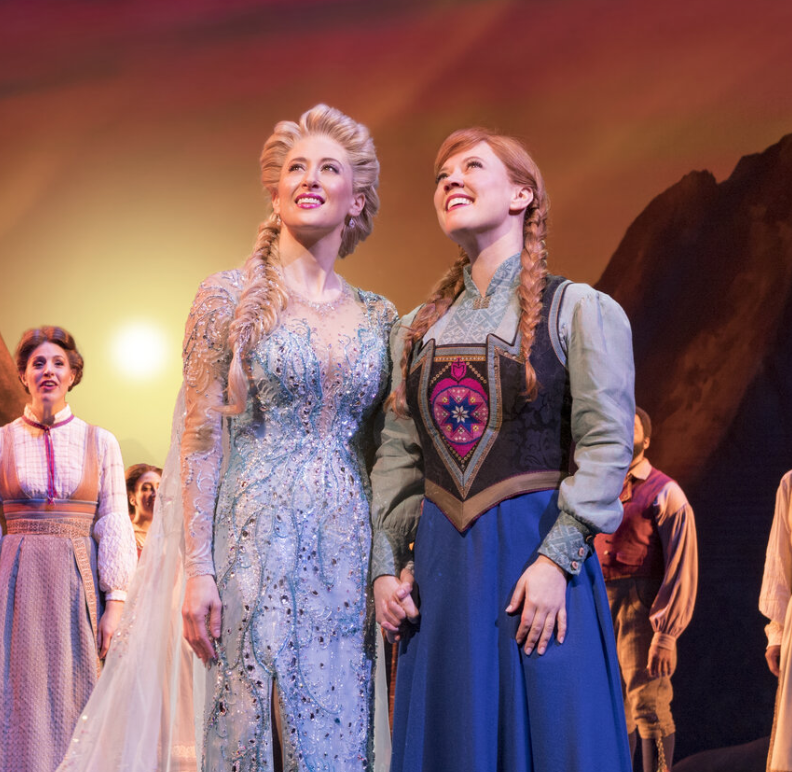 The magical fairy-tale story of Princess Elsa and her fight to restrain the power inside her right here at State Theatre in Cleveland. Buy your tickets right now for this Wednesday 31st August 2022 these are going to sell out fast as people travel across Ohio to see Frozen – The Musical at State Theatre. Newsday said "IT WILL GIVE YOU CHILLS! Amazing special effects, eye-popping costumes and incredible performances," and WNBC called it "A can't miss Broadway event!" So, come on down to State Theatre to watch the magical story of Princess Elsa, the gorgeous Princess of the far away kingdom of Arendelle, but locked inside her lurks a disturbing power, and, after a fight with her sister, Princess Anna, Princess Elsa must leave the castle a run away as the disturbing power within her threatens to overpower her and infold the whole kingdom of Arendelle in winter forever! Get yourselves to State Theatre this August to find out if our beautiful Princess can overwhelm her fears and become the grand Queen she so yearns to be! You do not want to miss this, "A theatrical extravaganza that delivers. There are screams, cheers, tears and the effect is genuinely electric!" says New York Magazine!